Guns + Tacos
Season 4, Episode 23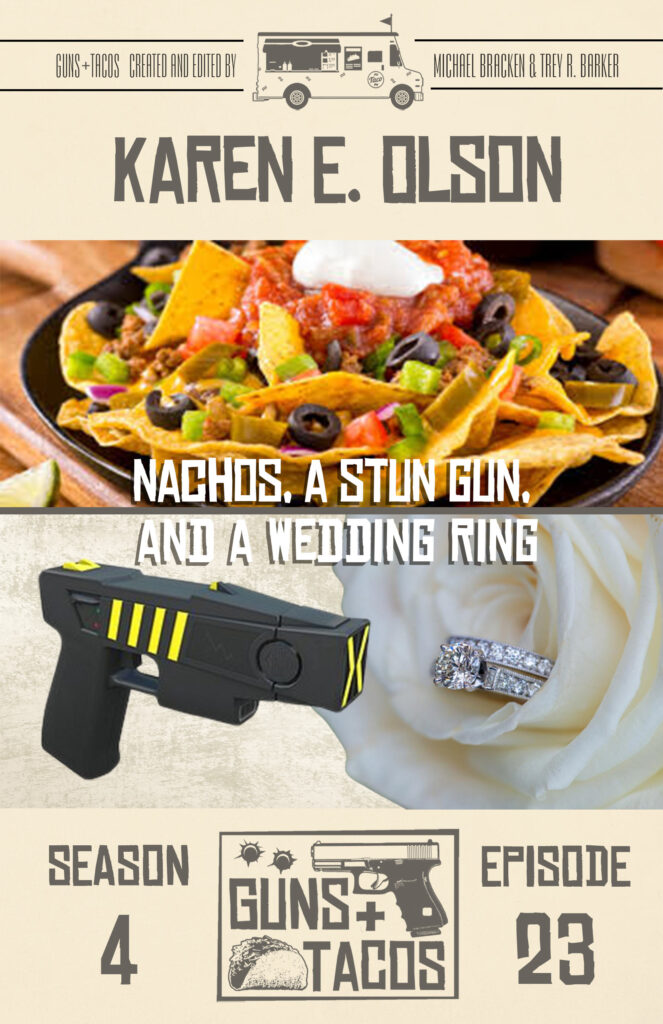 This dark, compelling short story is part of the Guns + Tacos series published by Down & Out Books.
How far would you go to get revenge?
Sam Wilkins is an up-and-coming Chicago lawyer. He's rich, handsome, married. And a cheater.
He has a type. Beautiful, dark-haired, blue-eyed women. One of them decides she doesn't want to share. A bartender tells her about Jesse's Taco Truck in Melrose Park. How she could get a gun if she asks for the daily special. Everything seems to be falling in place—until the stun gun. She could have changed her mind then. She could have walked away. But when best laid plans go astray, turn to Plan B.
Available now: Amazon